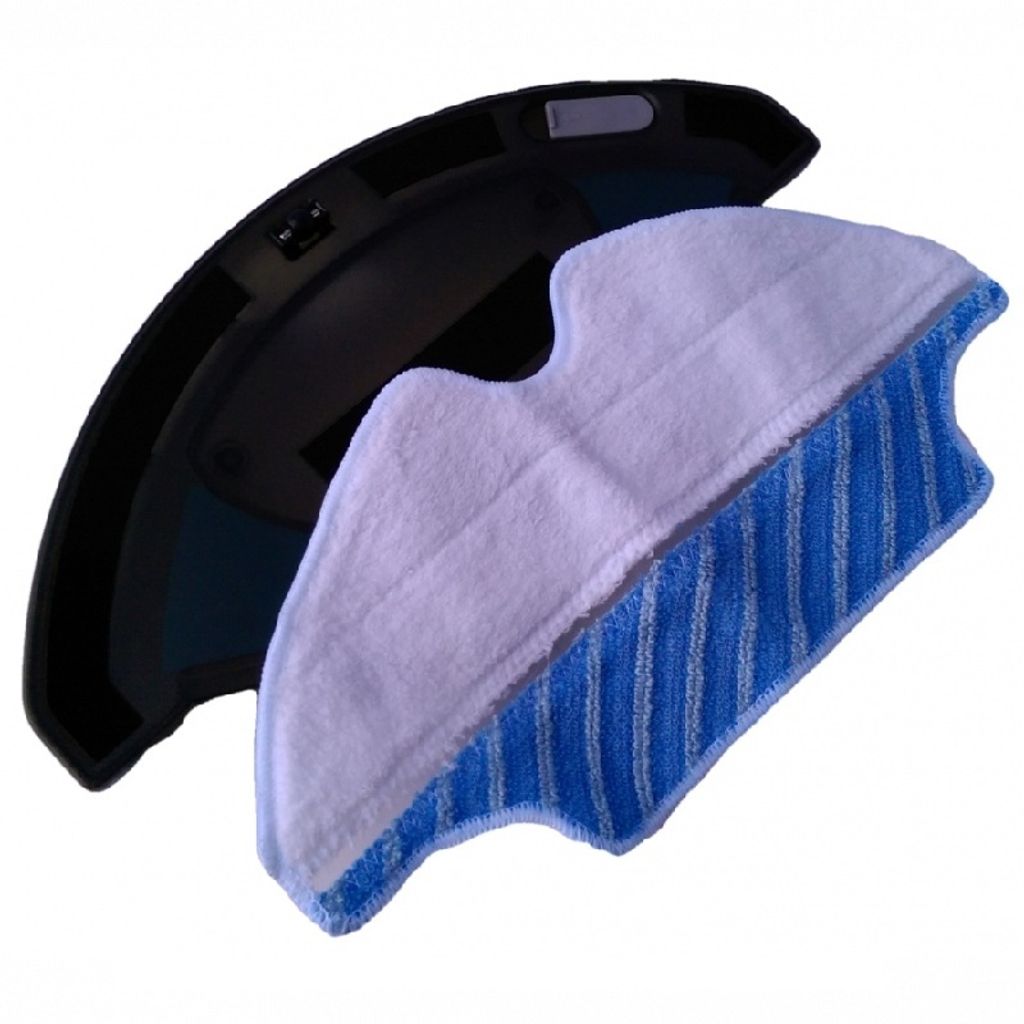 RC700 Wet Mop Base w/Cloth
Wet Mop Base w/Microfiber Mop Cloth
Compatible Models :
IROVA RC700 (White)
Warranty : None
What's Included :
1 x Dry Mop Base
1 x Microfiber Mop Cloth (Wet)
How to care for your robot vacuum cleaner Microfiber Cloth Base?
Always remove the Mop Cloth Base if mopping operation is not desired.

Gently remove the microfiber mop cloth in order to not damage the elastic strips.

Remove remaining excess water in the water tank if the robot machine will not be used frequently.

Add only a small amount of liquid floor detergent or freshener into the water tank. Too much will result in a thick mixture and affect liquid flow.