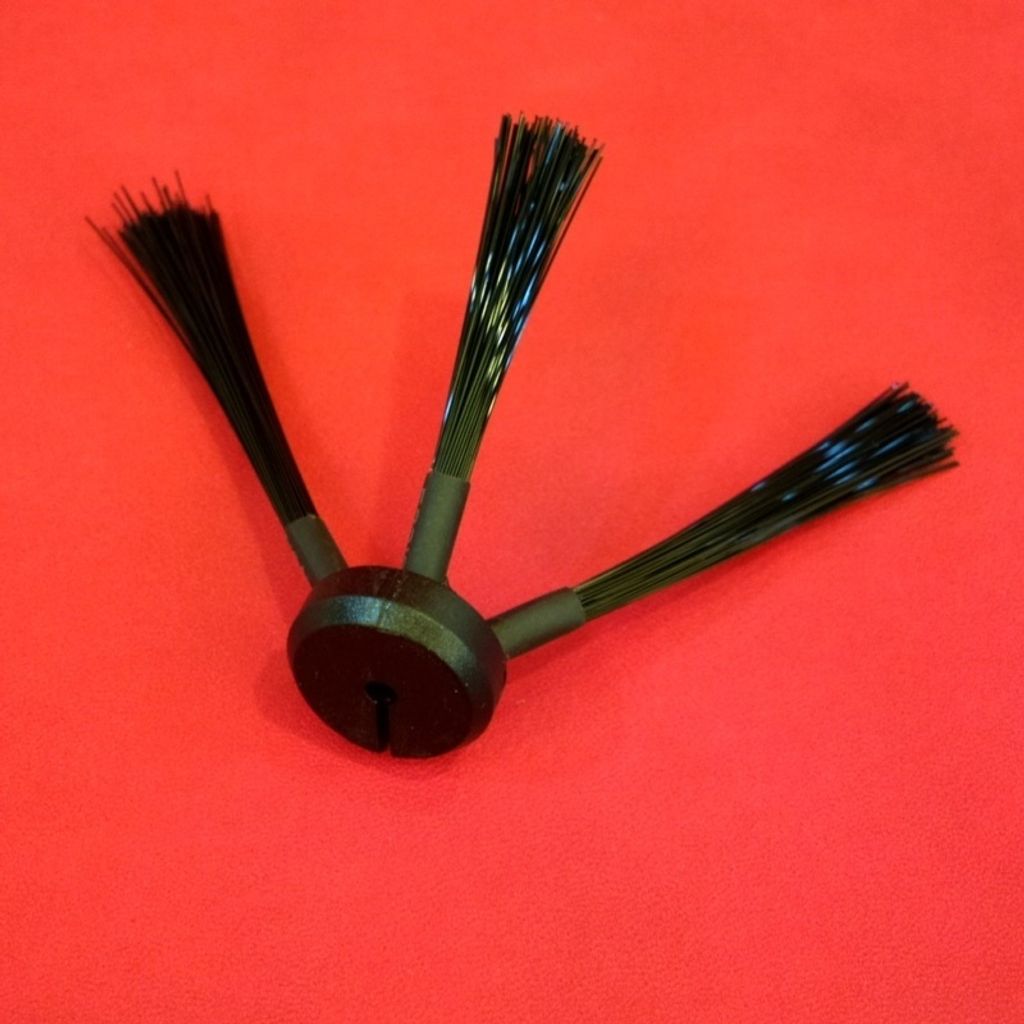 3-Leg Side Brush
Compatible Models :
IROVA M-H488 Silver (A3)
IROVA A7 White
Warranty : None
What's Included :
1 x Side Brush
---
How to care for your robot vacuum cleaner Side Brush?
Before cleaning session always ensure the target area flooring is clear of rope-like items like Wires, Cables or string. This will avoid said items of tangling up with the side brush of the machine.

Clear the side brush area of hair and other dirt frequently.

The side brush is removed by using a small "+" screwdriver to loosen the horizontal screw. Do not need to remove, only loosen sufficiently to wriggle the side brush out from clamping the middle driveshaft.

Croked or flaired brushes can be straightened by dipping the edges of the Side Brush leg into hot water (~80 degrees) for a few minutes then gently bend the hair back into shape.